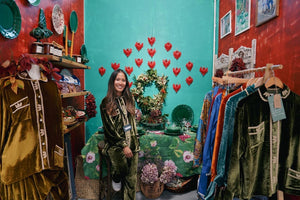 Introducing Our Apulian Christmas Collection: A Handcrafted Gift Guide
---
This holiday season, we invite you to explore our exquisite Apulian Gift Guide, a carefully curated selection of artisanal treasures that embody the spirit of Christmas. From the heart of Apulia, Italy, our collection is a celebration of tradition, craftsmanship, and the joy of giving.

Each item in our Christmas collection is meticulously crafted by skilled artisans who pour their passion and expertise into every piece, making them unique works of art. From hand-painted ceramics to luxurious textiles, our gifts offer a taste of Apulian culture and heritage, bringing warmth and authenticity to your holiday celebrations.
To make your Christmas shopping experience even more delightful, we're offering an exclusive 10% discount on the entire collection. This special offer is our way of spreading holiday cheer and encouraging you to shop early. Don't miss this opportunity to secure these one-of-a-kind gifts for your loved ones, and take advantage of this limited-time offer to make your holiday season even more special.
Use voucher code when checking out: XMASPECIAL